Victoria's Son - A Memoir

$0.00 (0 items)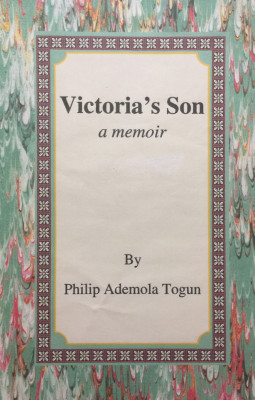 Victoria's Son - A Memoir
About the Author
Philip Ademola Togun was born at Iresi, a small Southwestern Nigerian town. He was educated in Nigeria, graduating as a physician in 1974 from the College of Medicine, University of Ibadan, Nigeria. He proceeded to Edinburgh, Scotland, U.K. in 1977 for his residency in Psychiatry, which he completed in 1980 at the Royal Edinburgh Hospital, Edinburgh, Scotland. He practiced psychiatry in Nigeria before emigrating to the United States of America.
His first book, African Tales by Moonlight, with Spiritual Lessons was published in 2007. He currently lives in Shreveport, Louisiana and retired in 2010 from the Office for Citizens with Developmental Disabilities in Bossier City, Louisiana. He and his wife, Kikelomo, are engaged in Christian ministry (Christlove International Ministries) in Shreveport, Louisiana.
They have three adult children and three grandchildren.